[ad_1]
Avec la campagne "Winter Is Not Coming", qui détourne la série Game of Thrones, l'OING GreenPeace invite chacun à se mobiliser sur la question du dérèglement climatique.
"Quelques degrés de plus, ça change toute l'histoire". Pour sa nouvelle campagne, visuellement très réussie, l'organisation internationale non gouvernementale GreenPeace revisite Game of Thrones et va au-delà du Mur à la rencontre d'un Marcheur Blanc en bien mauvaise posture…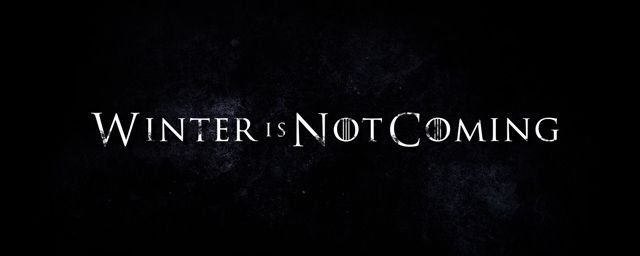 Au-delà du décalage, qui devrait ravi les fans de la série HBO, ce spot sensibilise sur le dérèglement climatique et la fonte des glaces, et invite chacun à la mobilisation et au don pour sauver le climat. Même si cela doit, in fine, provoquer la chute de Westeros. Nos Sept Royaumes pour quelques degrés de moins, le jeu en vaut la chandelle, non ?
Le VRAI premier teaser de "Game of Thrones S6"
Game of Thrones Teaser
[ad_2]
Watch online or Download Full Movie Here :
Mirror 1 :
Mirror 2 :
(Visited 5 times, 1 visits today)