[ad_1]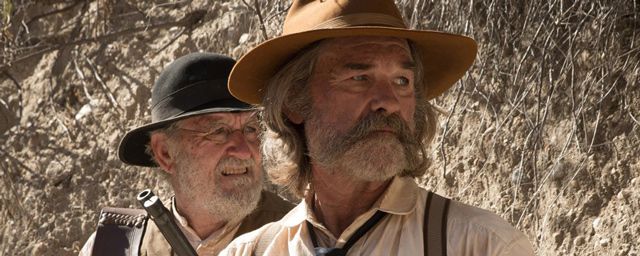 La 23e édition du Festival international du film fantastique de Gérardmer a dévoilé son palmarès. Le western Bone Tomahawk reçoit le Grand Prix, tandis qu'Evolution et The Witch se partagent le Prix spécial du jury.
Le jury présidé par Claude Lelouch et qui comprenait entre autres Mathilde Seigner, Guillaume Gouix ou Dominik Moll a rendu son verdict ! Le 23e festival international du film fantastique de Gérardmer a donc décerné son Grand Prix à Bone Tomahawk. Claude Lelouch a expliqué que ce film avec Kurt Russell avait "retenu notre attention", selon le président du jury.
Premier film réalisé par S. Craig Zahler, ce western d'abord classique puis virant sur le film de cannibales, succède donc à It Follows et Miss Zombie, respectivement Grands prix 2015 et 2014.
Cette année encore, le prix spécial du jury a été accordé ex-aequo au film fantastique et d'auteur de Lucile Hadzihalilovic Evolution (en salles le 16 mars), également prix de la critique, ainsi qu'à JeruZalem. Ce dernier met en scène un film israélien en found footage tourné comme avec si le spectateur voyait tout à travers des Google Glass.
Quant au Public, il a préféré le délirant Devil's Candy, sorte de rencontre entre la possession par le démon, la peinture et le heavy metal. Le film a également été récompensé du prix de la meilleure bande originale.
Parmi les dix longs métrages en compétition se trouvaient également February d'Osgood Perkins, Frankenstein de Bernard Rose, Howl de Paul Hyett, et What we become de Bo Mikkelsen.
Dans la catégorie courts métrages, le jury présidé par Dominique Pinon a récompensé Quenottes, le court-métrage inspiré par la Petite Souris. Un film avec Lionel Abelanski.
.
Le palmarès du 23e Festival International du film de fantastique de Gérardmer (du 27 au 31 janvier 2016) :
Grand Prix : Bone Tomahawk de S. Craig Zahler.
Prix spécial du Jury : Evolution de Lucille Hadzihalilovic et JeruZalem de Doron Paz et Yoav Paz ex aequo.
Prix du public : The Devil's Candy de Sean Byrne.
Prix de la critique : Evolution de Lucille Hadzihalilovic
Prix du Jury jeunes : Southbound de Radio Silence, Roxanne Benjamin, David Bruckner et Patrick Horvath.
Prix du Jury Syfy : The Witch de Robert Eggers.
Prix du court métrage : Quenottes de Pascal Thiebaux et Gil Pinheiro.
La bande-annonce de Bone Tomahawk, Grand Prix du Festival de Gérardmer 2016 :
Bone Tomahawk Bande-annonce
[ad_2]
Watch online or Download Full Movie Here :
Mirror 1 :
Mirror 2 :
(Visited 7 times, 1 visits today)